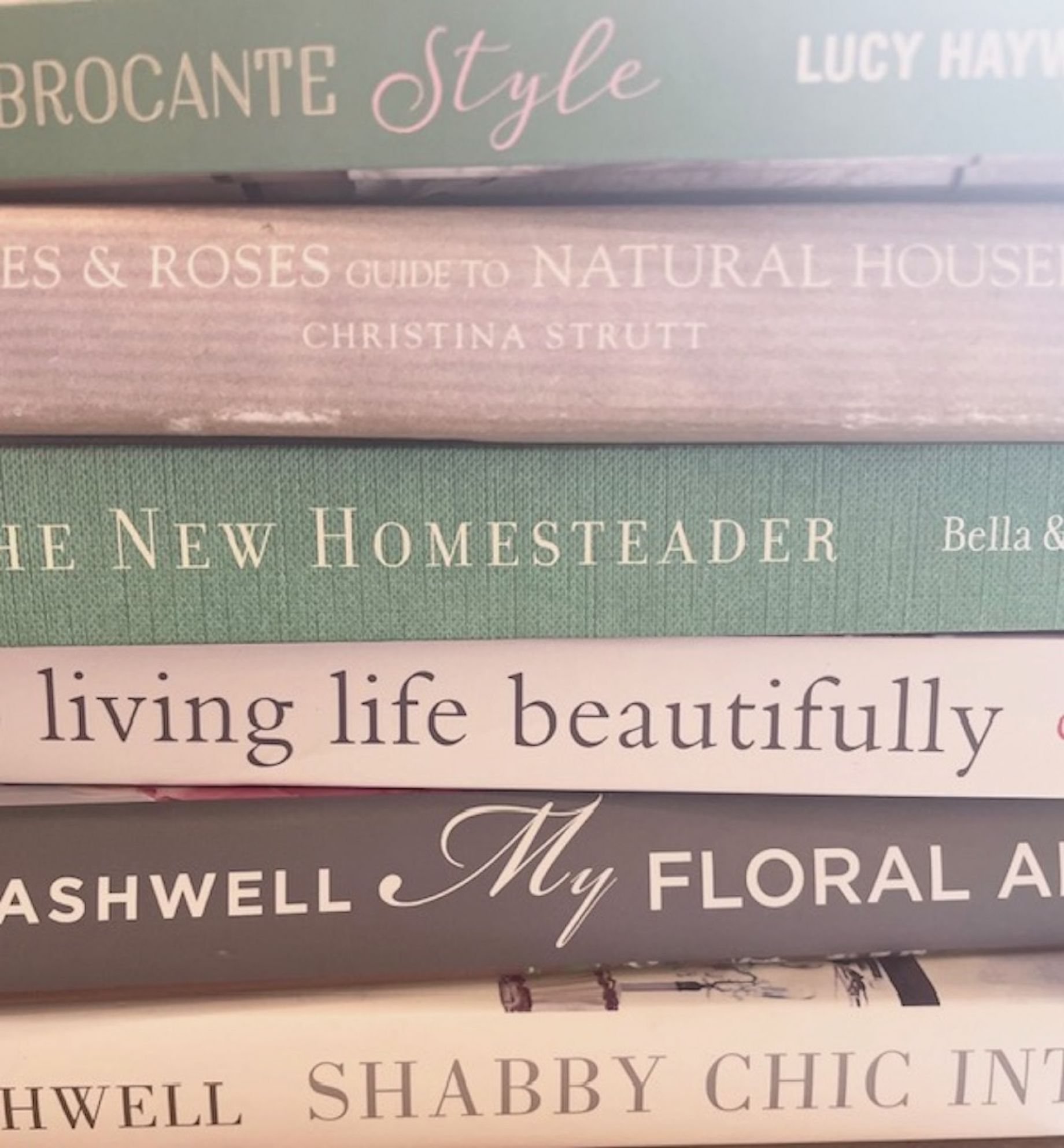 The Country Brocante Bookshop
We are so excited to announce that we are creating an all new 'Country Brocante Bookshop' at the "First Spring" Fair at the Grange this April 2022.
We love to be inspired by images of a scrubbed and whitewashed country kitchen, a cosy fireside scene, a bucolic vegetable garden or a busy workroom piled high with fabric. It is soothing escapism but is also offers us a vision of home making and country living, within our reach. We are able to recreate elements within our own homes, a colour palette, a herb planted in our garden or a vase of summer blooms on our kitchen table. These little glimpses of beauty are attainable.
We fell in love with the idea of being able to create a beautiful bookshop for our visitors within the the timeworn walls of the Grange's Neo-Classical mansion. A peaceful space where we could bring together our favourite country and interior books by our favourite creatives and authors.
The Country Brocante exists very much within a visual world and this is reflected in our love of beautiful Interior books. We love nothing more than curling up on a quiet afternoon with a mug of tea and pouring over the pages of an old favourite. Many of our favourite books are written by long time friends, exhibitors and visitors to the Country Brocante Fairs and so represent a continuation of the Country Brocante family and create a deeper sense of connection and community.
As well as having shelves of wonderful books, we want to bring the bookshop alive and so we will be bringing you a program of inspiring talks, book signings and Author panels with Lucy Haywood.
We are excited to welcome Paula Sutton (@hillhousevintage) who will be chatting with Lucy about creating a happy and stylish home and her first book "Hill House Living".
Chris Myers (@thecozyclubx) will be popping by to inspire us all to create cosy corners in our homes and sign copies of her new book "The Natural Cozy Cottage"
Lucy Hunter (@lucytheflowerhunter) will be treating us to some floral delights and she will be available to meet visitors and sign copies of her first book "The Flower Hunter"
Last but never least Christina Strutt, longtime friend and inspiration to all of us at The Country Brocante, will be joining us and creating a visual treat in the Grand Entrance Hall and signing her latest book "A Life in Fabric".
We are so thrilled to be welcoming such talented creatives to the Spring Fair and hope that you will enjoy browsing the shelves and discovering your new favourite books in The Country Brocante Bookshop.