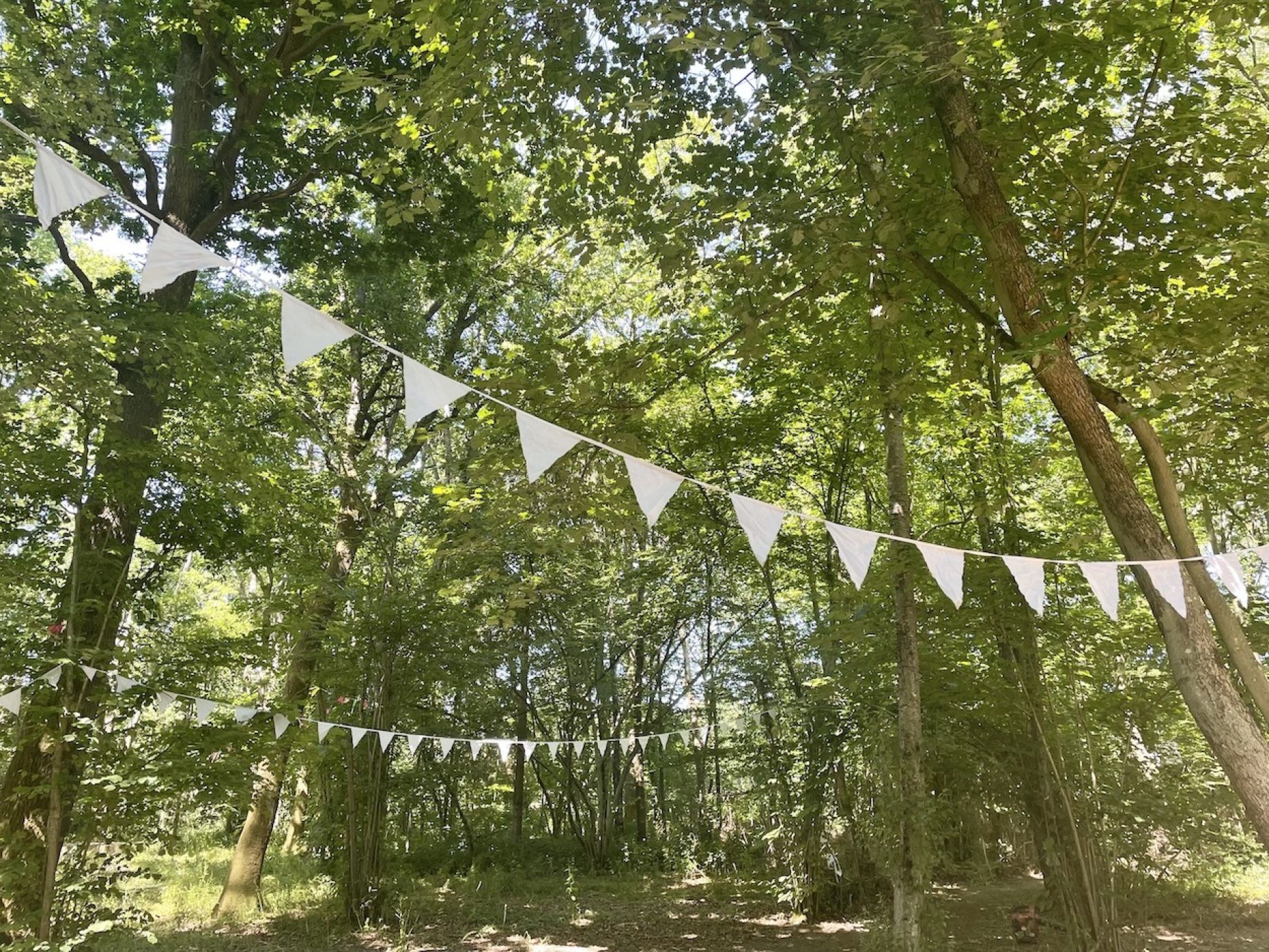 The Summer Fair at Loxwood Meadows 2022
The meadow has been mown and the bunting is being strung between the trees in the woodland, we are just days away from welcoming you to the Country Brocante's much-loved Summer Fair at the Loxwood Meadows!
Team CB are busy with all the last-minute preparations to make this summer fair a beautifully memorable two days.
We will have a wonderful array of decorative antiques and vintage finds, curiosities, collectables and treasures for your home and garden in our High hats and Garden Galleries. Our traditional canvas Textiles and Makers Tent will be filled with antique linens and quilts and beautiful new creations. There will be traditional crafts in the woodland and a wonderful offering of plants and flowers.
We welcome Maker and Son and their beautiful handmade sofas to The Country Brocante for the first time. Not only will you be able to try out their sumptuous furniture, they are also running an absolutely super 'Take a Leap' competition to win a stunning cashmere throw. Maker and Son will be joining Susie Watson and her gorgeous range of handmade home wear products and Bloomsbury Revisited with their enchanting hand-painted Lampshades in our Great British Brands area of the Meadow.
We have an abundance of refreshments; wood-fired pizzas, savoury snacks and Syrian wraps, sweet crepes, tea and cake, ice creams and English wine and Gin and tonics. We invite you to enjoy The Country Brocante's traditional tea tent and we have ensured that there will be plenty of sunny and shady spots outside to sit and enjoy your lunch. Let's all keep our fingers crossed for perfect weather!
The talented Gil Fox will be in the woodlands with her beautiful hats, offering a 'Petals and Prosecco' workshop - a lovely opportunity to relax with a glass of Prosecco and spend time creating a beautiful floral corsage to adorn your favourite hat or garment.
Children are welcome at the Country Brocante and we offer free entry to all those under 16. As well as exploring the woodlands and enjoying the Ice cream, Karen Rao - Felt Artist, is offering a wool felting workshop in the woodlands, ideal for our younger visitors.
We have plenty of attendants and helpers who will be on hand to assist you. This year we are unveiling our fleet of vintage wheelbarrows. Perfect to help you ferry your purchases and plants back to your car!
Please do tell your friends about our Summer Fair and share your photos on social media, we love to see your special purchases in your homes.
Once again, we look forward to welcoming you all this Friday 24 & Saturday 26 June for a delightful day out in the Sussex countryside.