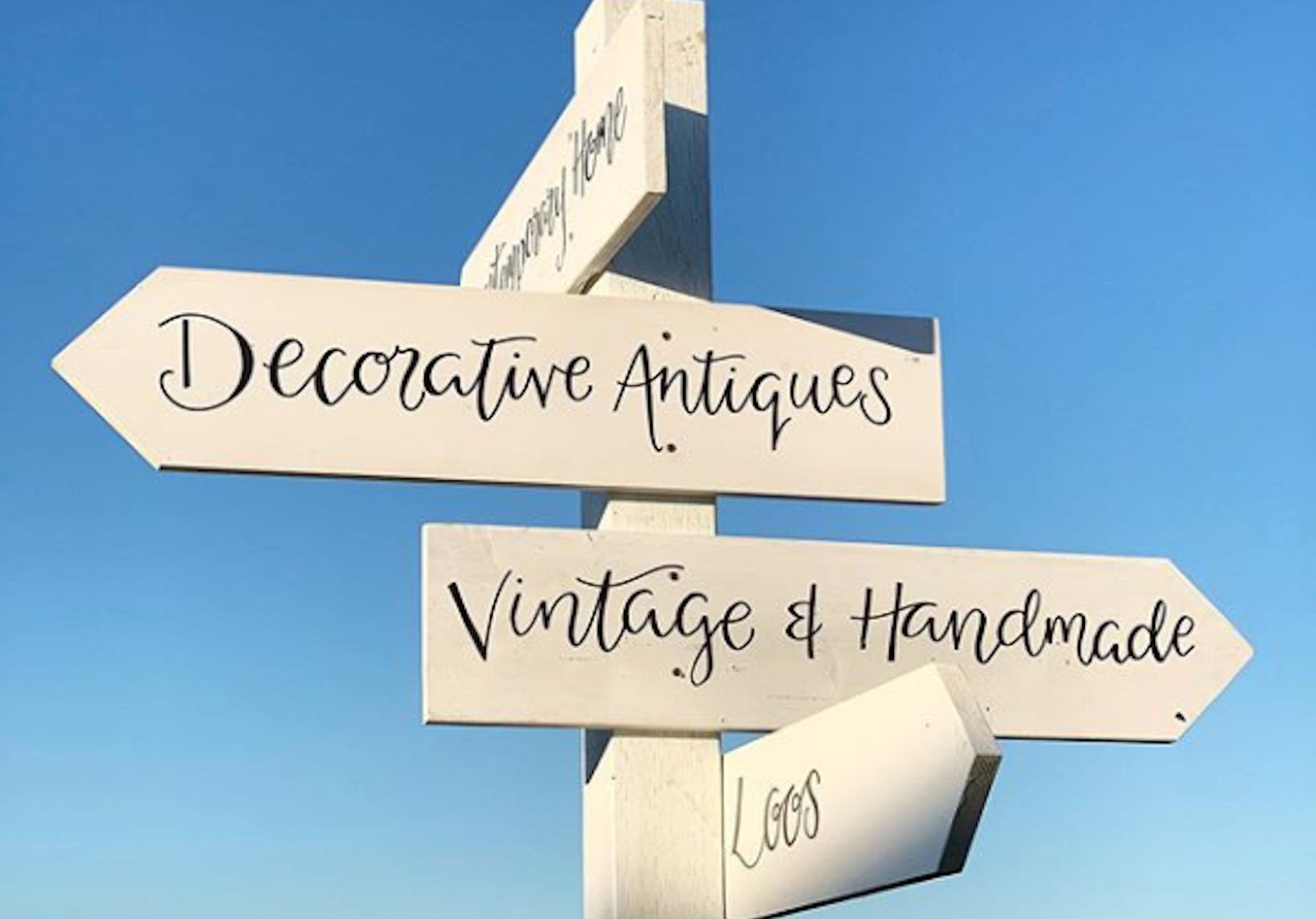 Our first "Insta Fair"
At the end of February, the rumblings and speculation of a lockdown and potential cancellation of mass gathering and school closures were on the horizon but not yet confirmed, it felt like a storm was gathering on the horizon. I think, like most people, we felt a deep sense of unease about what this meant for us personally and for our business.
Weather is our always our main concern, weeks and sometimes even months ahead of the fairs we are glued to the changing forecasts set for the Brocante. A wet and windy day can have a huge impact on our event, but fortunately, we have never had to cancel as a result, despite coming close last winter at Parham. Luckily even Glastonbury style fields didn't deter our dedicated Brocante followers. However, this storm felt far more scary and alarming, not only for our business but for our personal safety. As the shop grew quieter and the sense of fear grew in all of us, we knew there would be difficult times ahead for our events business and the store. 
On the 18th March, we closed the door to our store, for our team at the shop this was really difficult, the decision was out of our hands. None of us wanted to put someone at risk by working in the store, and we didn't want to encourage visitors making unnecessary journeys to visit. Following shortly on from this we knew we had to postpone our Spring Fair, and as news poured in from Italy we knew that events planned for later in the year may be at risk. What we didn't know at the time, was how serious it would get, and that lockdown was imminent. We are now 3 weeks into the lockdown, and like all of us, we have had to adapt our businesses and our personal lives. 
My first thought was how we would be able to change or adapt The Country Brocante? There was obviously no way that we could run events and even planning ahead is very difficult when none of know how long this will go on for. But, we felt had to try something to support all the wonderful independents who are part of our shows, and also for our team's mental health, we needed something to plan and work towards. We decided to try and do a virtual event on the social media platform, Instagram - we had no idea how it could work, or even if it would. The most important feeling we felt was that we wanted to create a way to connect with all the lovely people who make our fair so special, our exhibitors and visitors. 
The Country Brocante Insta Fair was launched, on its own fresh new insta page, an email was sent out and we began planning behind the scenes how we could promote the products and businesses.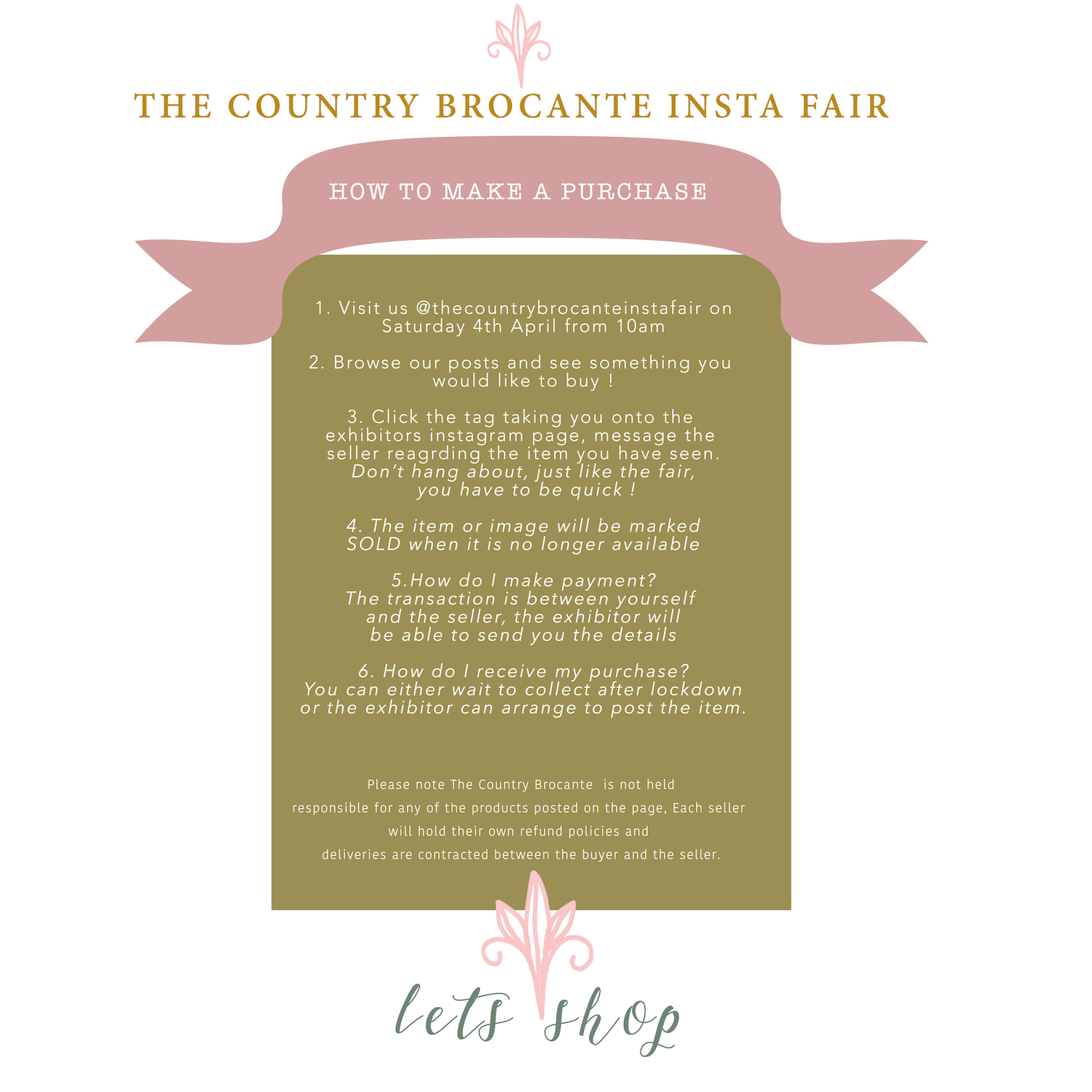 We launched on Saturday 4th April and opened with my first ever live video, I have never been the other side of the camera on our social media pages, I was nervous but I was thrilled when I started to see so many names joining me. Throughout the day our following grew and we were getting amazing feedback about sales and purchases. It was a great success and we felt so connected on that day. 
We will be hosting a second event on Saturday 16th May, and we hope in our hearts by then we will know more about the timescale of our lockdown, know more about what the future holds for all of us. In the meantime we will keep discovering new things about ourselves and our families, learning to relax into this new pace of life. Finding small pleasures in simple things. 
Someone said to me once, just putting one foot in front of the other is sometimes enough. And for the moment that is what I'll be doing, not looking too far into the future and living in the present.