Introducing my business - Chalk & Paisley
Some of you reading this already know me, Angeline and my small business Chalk & Paisley, you will therefore be familiar with the fabrics and products that I love to work with. My 'brand' is one of delicate pastels, historically within the pink palette, with more forays into blues (faded of course!) My 'makings' are a continually evolving area for me, partly because I like to incorporate a 'one off' quality to everything I create, it could be my stitch calligraphy around a heart or a particular exquisite worn fabric. Musing about what to write about for this article really brought home to me what I especially love about my 'job' and the areas of creativity that help to make my products unique....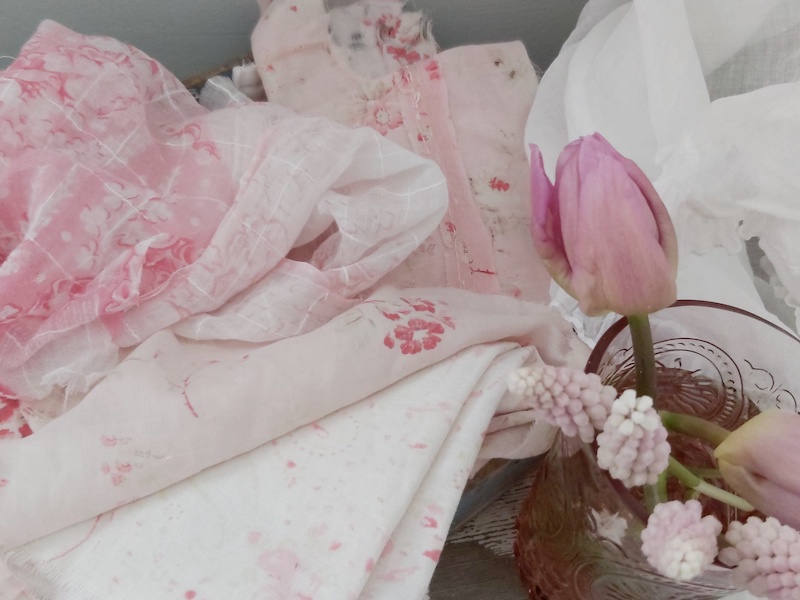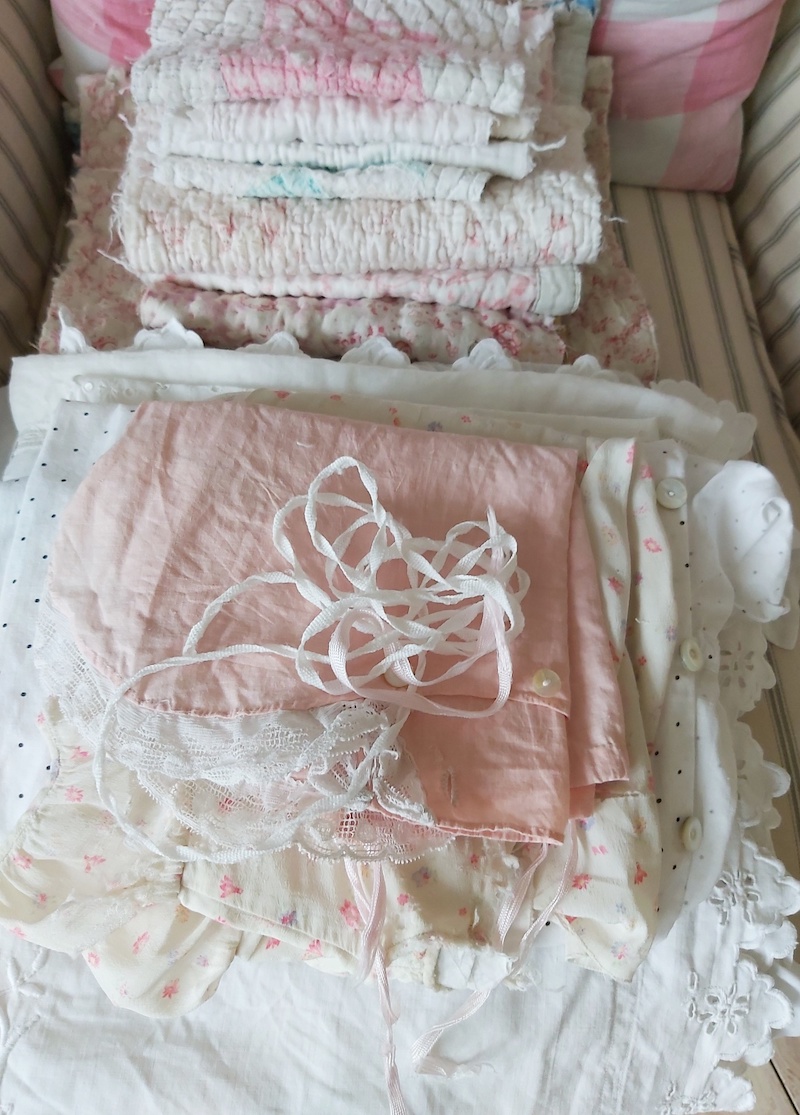 I do love a list! When visiting a brocante a wishlist helps me stay focussed on what it is I'm trying to find whilst leaving me the headspace to look for that elusive piece of fabric that adds the 'magic' ingredient. I am always keen to locate linen sheets, voiles, checks & stripes. The fabrics need to be aged, possibly they have clearly served a very different purpose at some point. I love this as it is part of the 'story' of the fabric and adds wonderful layers to whatever I decide to make with such treasure.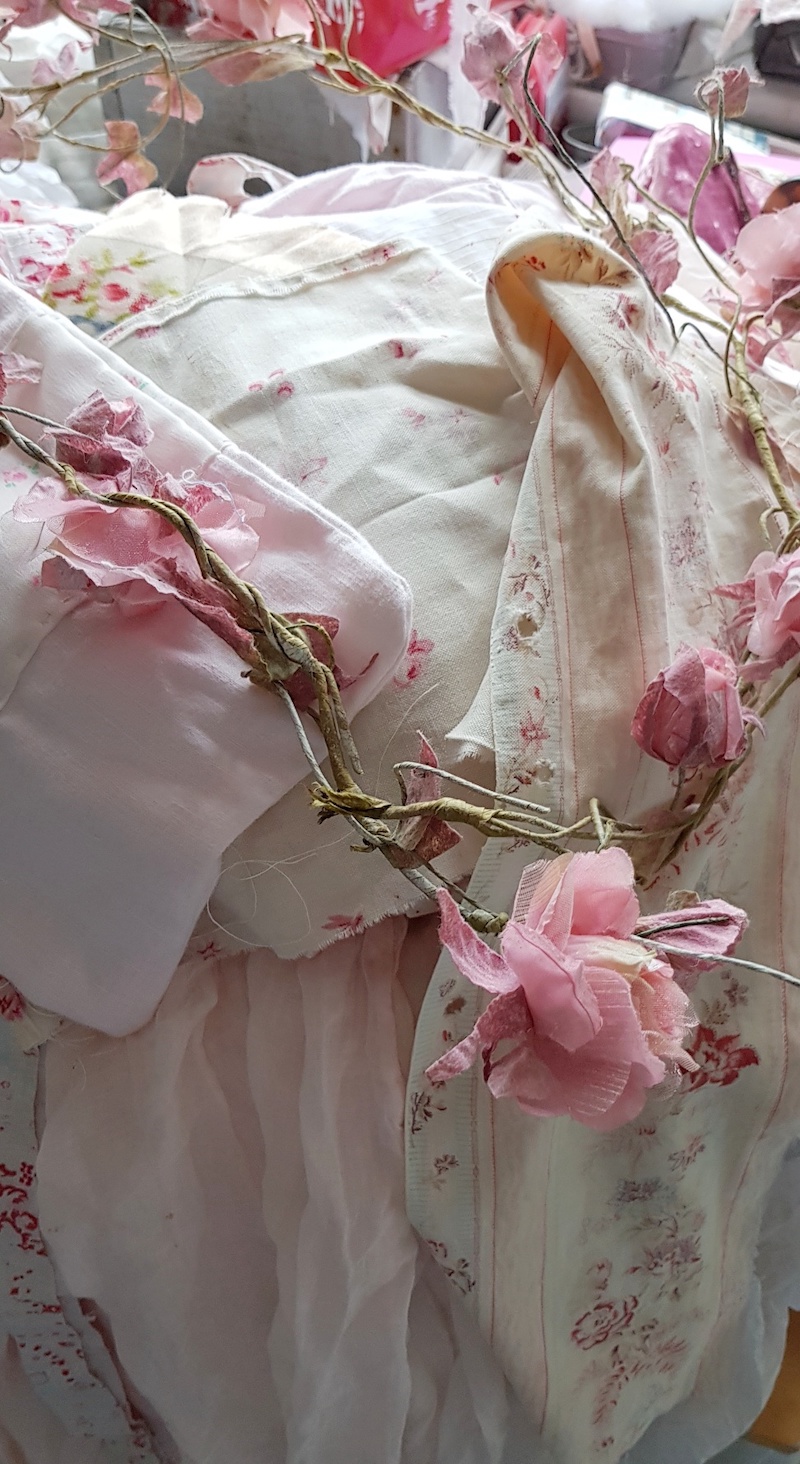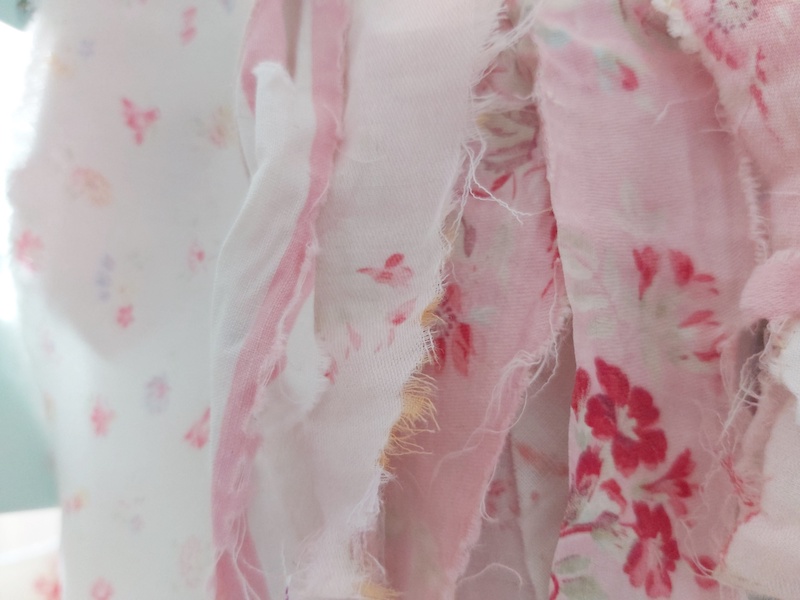 I get excited by super faded vintage reds which have evolved into soft, gentle pinks. And to me, the texture is as important as the colour, a certain softness, indicating use, wear and love. I have recently been working with vintage sacking, combined with worn quilt patches and hand-stitched 'repairs' to make cushions, I fell in love with one and had to keep it for myself. It epitomised what my little company is all about: beauty and usability!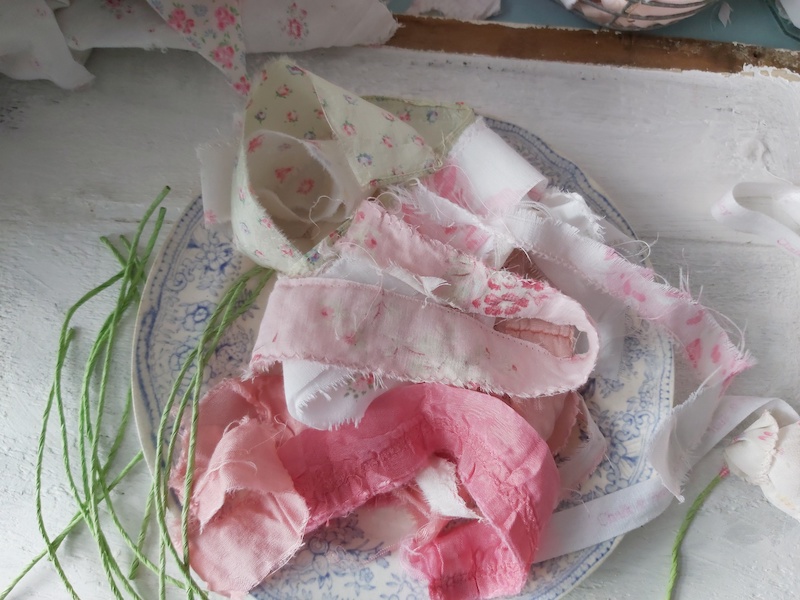 A visit to a brocante is always enhanced by the finding of a beautiful piece of floral fabric, it may be the tiniest bit of fabric but it is worth its weight in gold and precious because there may be so little of it. Such discoveries often give me immediate inspiration. These gems help to create the unique quality of my bags, cushions, frames, hearts etc. I am never fazed by tears/rust spots and visible repairs, these are the seasoning to the main ingredient and much of the time in my workroom is spent working with not against these qualities, ensuring that there is a one-off quality to whatever I make.