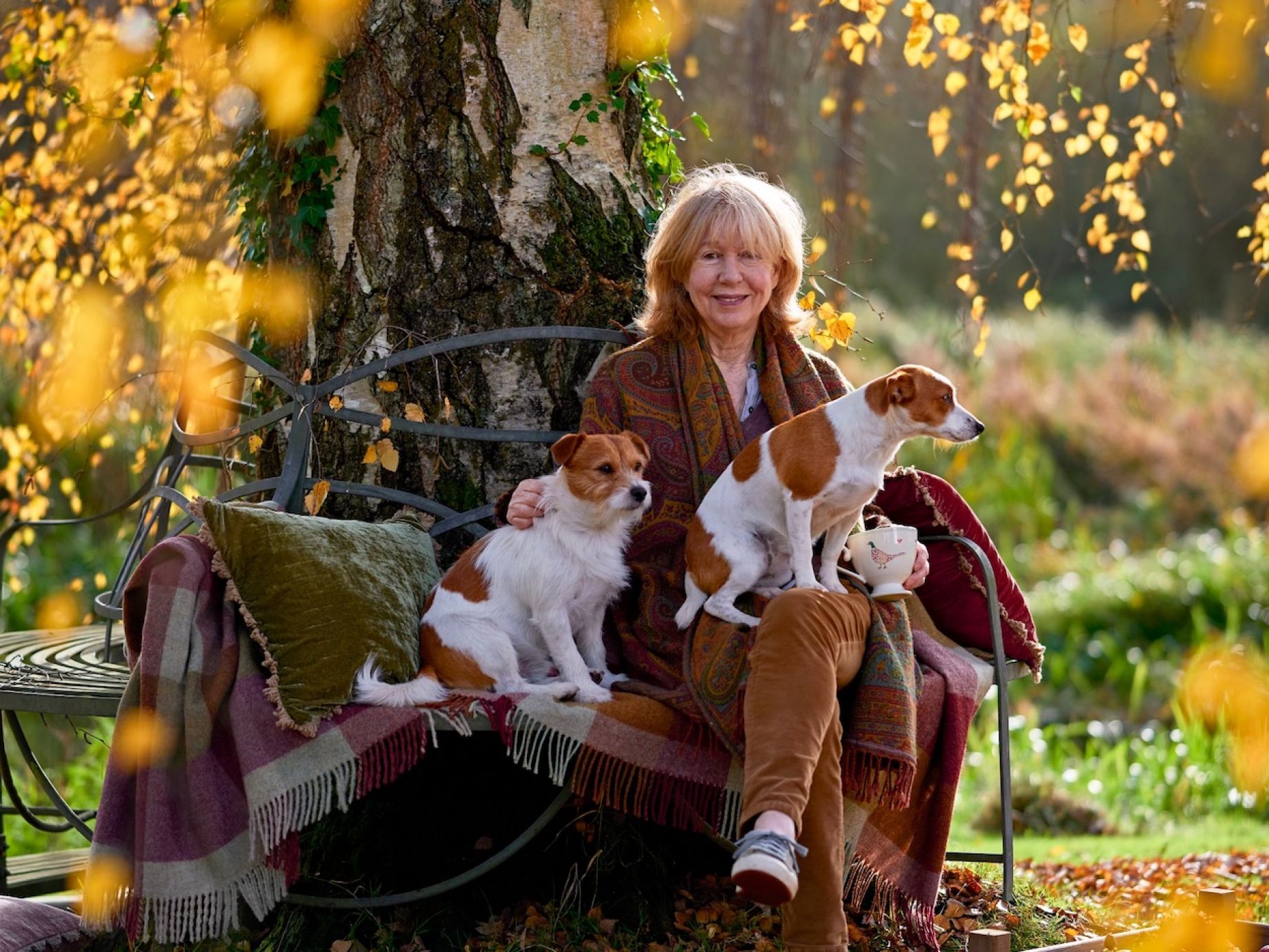 Susie Watson Designs
Like many of our visitors to The Country Brocante Fairs, I have long been an admirer of Susie Watson Designs and have often enjoyed a peruse in the beautiful Alresford store and have several well loved pieces in my own home.  I truly aspire to the notion that things that we use often and that surround us in our homes should be not just functional, but beautiful and pleasing to the eye.  Therefore, I am drawn to Susie Watson's ethos of  'Art for Everyday' and her belief that art isn't just something that should hang on the walls.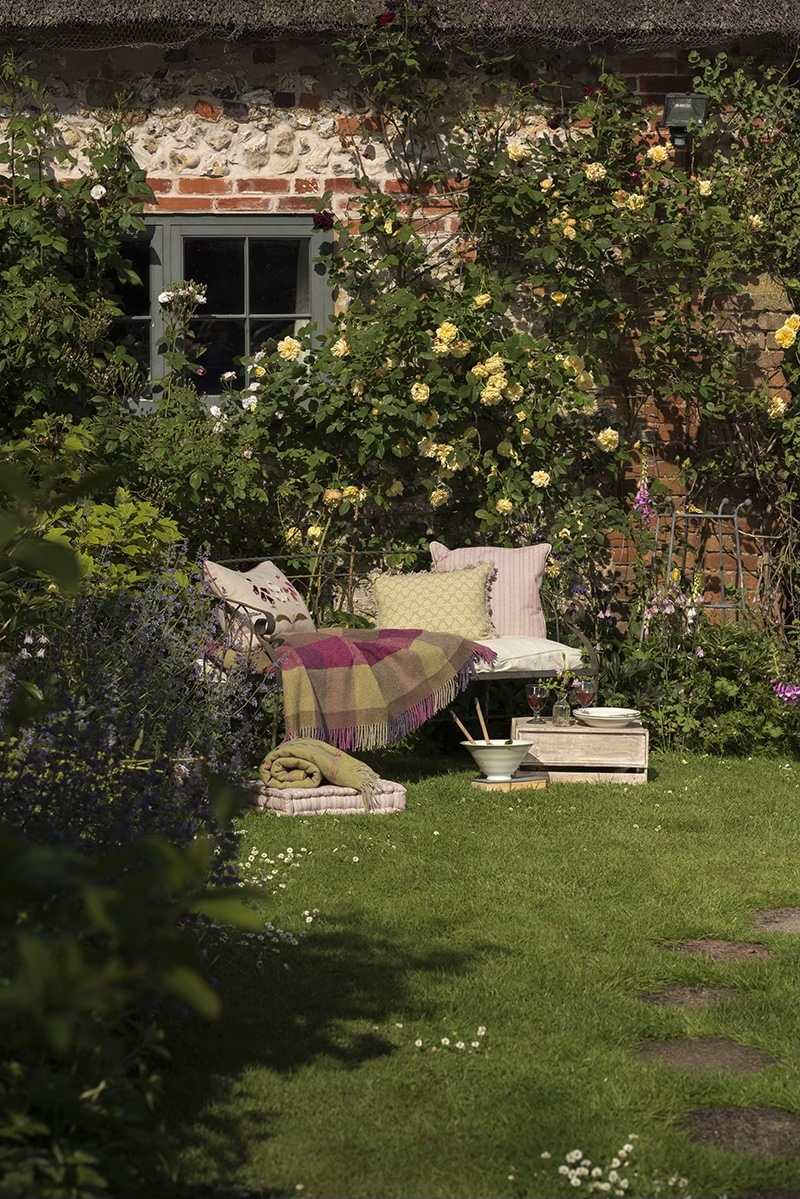 The idea of 'Art for Everyday' is where we begin when I am lucky enough to chat with Susie on the run up to the Autumn Fair. Susie is, as you would expect a deeply creative person who's love of design has been the running thread throughout her professional life; from renovating houses to opening her own Art Gallery in Portland Road, finding ways to create beauty has been at the heart of her life.
Her journey into the world of ceramics grew from an appreciation of good design - a pleasing china toast rack embellished with cows, to be precise. The combination of pleasing form and function prompted a curiosity about what makes something pleasing and well made. It prompted Susie to ponder the question 'If one is going to make something at all, why not make it beautiful and well designed'? It was this seed that grew into a desire to design and produce a range of her own everyday kitchen china.

I ask Susie about the space between creative idea and practical success, as it has often struck me how many talented and creative women we meet at The Country Brocante feel unsure about taking the next step, taking the leap forward from ideas and potential into action and reality. So many women worry they lack the skills or confidence or permission to turn what they love into a business. The intensity of Susie's response takes me by surprise. "Hard work", comes the answer, "Harder than you think!"
Obviously, we are all familiar with the notion that it takes hard work to set up a business, but I have never heard it described with such force and fire before. Susie spoke of challenge after challenge; from inexperience in the beginning and the mistakes that come from this to saga's with untrustworthy partners and dirty tricks. She spoke of the constant problems to be overcome and of having to find the grit to get through them and just refusing to be beaten. It was a story of having to be tough and focused, of working hard day after day on her own initially because she couldn't afford to hire anyone to help, of trial and error and learning as she went , of getting to know every single aspect of her craft and her business inside out because she had done it all herself. She spoke of the huge challenges involved in producing ceramics….how incredibly technical each process is and how the chemistry involved is so temperamental. The energy with which Susie speaks when describing this incredible, hard slog is absolutely gripping.
But the warmth with which she then spoke of the rewards is equally as compelling. The satisfaction of achieving what she set out to do, to make beautiful pieces to be enjoyed daily. Susie's love of the creative process is so evident when she describes her newest designs and lately the joy in sharing the creative process with others. It is of great importance to Susie that each piece is 'well designed' and all products are handmade from start to finish.
Equally as important is the sustainability of the business and having the highest ethical standards. Over the past 10 years strong friendships have been forged with the family run factories in Sri Lanka and India who produce her designs, and the teams of talented artisans who work there. This is a hugely fulfilling aspect of the business for Susie. She is absolutely hands on with the production and connected to the people who work with her. Susie has spent weeks at a time in India and Sri Lanka , working with the teams to perfect the technical processes, working long days to get the best possible finished product.
Over time the business has grown and developed to include a full range of home furnishings, everything one would need to create a warm and welcoming home, full of colour and texture; an elegant collection of hand crafted furniture, a range of beautiful hand printed fabrics, delicately embroidered cushions and hand crafted rugs. All the designs are made with the same care and attention to detail by artisan makers across the globe and still overseen with great care by Susie. Textiles are made in a little factory in Karur, the cotton weaving area of South India, hardwood furniture in Northern India, bespoke sofas and armchairs are made to order in a small workshop in Lancashire. Where possible, each item is signed by the artisan who made it, to create a tangible connection between maker and customer.
Susie derives well deserved pride from running a business that now employs many talented people in the UK and abroad, giving opportunities to young people with potential, employing new designers fresh out of university. Susie's love of supporting and encouraging people is unmistakable.
The business now has 10 beautiful stores across the country, but Susie and her team also love to bring her designs to Fairs such as The Country Brocante, having previously joined us at The Grange in Hampshire and at The Meadows in Loxwood. It is a wonderful way to connect with long term customers and to also engage with a new audience. We are really thrilled that Susie Watson Designs will be setting up their exquisite stand within The Country Brocante's Great British Brands Courtyard at our Autumn Fair at Daylesford Organic Farm and delighted that Susie herself will be joining us on Friday 29 September for an exclusive 'In Conversation with' event at her stand at 2pm and also on our "Growing Green' Sustainability panel talk at 3.30pm. I found my chat with Susie great fun, enlivening and really quite inspirational, Susie is an incredibly bright, strong and dynamic woman - a true 'influencer' for women in business !